Sabrina Carmona blogs about moving to another country for a job. How big of a decision it can be, especially when you have done it several times. Sabrina have moved from Brazil to Mexico to Chile to Germany and now she was about to decide whether to do it all over again and move to Sweden.
Moving to another country for a job is a big decision. Especially when you have done it several times, like me. I have moved from Brazil to Mexico to Chile to Germany and now I was about to decide whether to do it all over again and move to Sweden. At the end of the day, I had to find out what it was that would make me move yet again and go through all the hassle of adapting to a new environment. Oh, the sweetness of adapting to a new life, company culture, team, climate, language and currency! So, what was it that would make me move from my recently acquired comfort zone in Germany?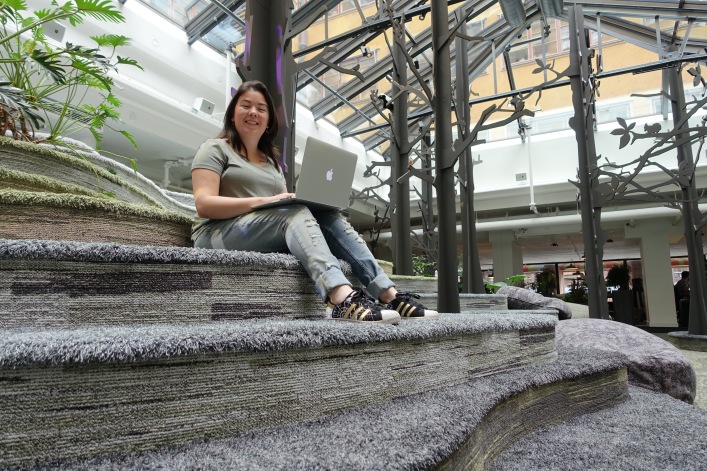 The answer is simple: **culture!** It is not often that common for a Game Producer to say culture instead of market potential, company business focus, studio organization, project budget, or company structure. So, what does culture have to do with all of this?
Everything.
As part of the recruitment process at King, I went through six different interviews, which to be honest is pretty much the industry standard for a Producer position. Much to my surprise, three out of the six interviews I did were with women. And, they weren't just any women, they were all in senior positions. One of my interviewers was a great Business Partner for the studio I was being interviewed for, another was an experienced Lead Producer and the finally, the Head of one of King's studios. All of them powerful women that I got the chance to talk to, who understand what it is like to be a woman in this industry. Moreover, two of them were expats who had moved to King for the position they were in, just like what I was hopefully about to do… if all went well.
On my last round of interviews, I visited the company in Stockholm and had the honour of meeting one of the most creative minds I have ever met: Sebastian Knutsson, one of the founders of King. It was a great interview where we talked about creativity and different design approaches. It made such a difference for me to be interviewed by someone at his level.
Nonetheless, even though that was one of the high points that day, what really caught my attention were all the various initiatives at King: a Diversity & Inclusion programme, Women@King and RoyaLGBT & Friends employee network, language courses, art and tech courses, etc. It felt human!
While I was walking around the office, getting to know the facilities, I saw people with different hair colours, different skin colours, different heights, heritage and styles. I heard so many languages I did not recognize that I almost was surprised. Like I said; human.
It is crazy how much there is outside of your comfort zone! Now imagine if you've already lived in several places and you still get surprised by the rich culture the place you're applying to work for has!? Well, after the visit to Stockholm, it was a no-brainer for me.
And here I am, working as a Producer at the Genesis studio, in a team made up of all different nationalities – all from different cultures and backgrounds - working with amazing and talented people that only a place like King could attract. Here I am, receiving the help and support that I need to be able to adapt to a new culture; learning things quickly with people that have been through what I am going through. Here I am working with a team that I am already proud to call mine because they have welcomed and embraced me into the team without even questioning where I come from, my gender or what language I speak. Here, being a Kingster means being part of the same culture, no matter where you come from, what your position or goals are. Everyone is human. And that is why I chose to move once again.
by Sabrina Carmona