Here at King, we are committed to developing a diverse and inclusive workplace. One of these routes goes via our employee networks. Here is a short summary of how our network, RoyaLGBT & Friends supported the It Gets Better campaign.
RoyaLGBT & Friends is our global network of LGBT+ employees and allies. It's this network's job to think up creative and innovative ways to help ensure that King remains a great place to work for LGBT+ people.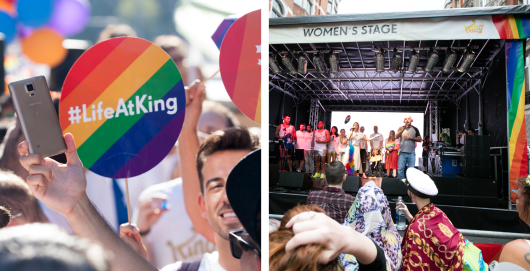 One of our most successful initiatives was our sync up with the It Gets Better Project last year. Set up in 2010, the It Gets Better Project is a worldwide movement which uses video and social media to inspire hope for young people facing harassment.
The project struck a chord with RoyaLGBT & Friends because of its mission to communicate to lesbian, gay, bisexual and transgender youth around the world, that life gets better after coming out. Many Kingsters could easily remember a time when they were still in the closet. And many of us could recall what it was like to feel scared, isolated and even ashamed of our sexuality. Sadly, some were bullied at school or experienced other forms of discrimination.
However, all of us felt really strongly that our lives had gotten so much better after coming out. We wanted to share our personal journeys with the world to show others who may be struggling that wonderful things can happen when you accept who you are.
The project was a huge success internally. In fact, we had so much interest from members wanting to share their incredible stories that we had to make two videos!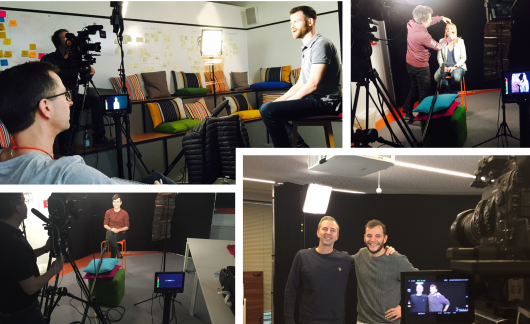 We were overwhelmed by the public response. The videos really chimed with our straight colleagues, many of whom told us directly that they had been extremely moved by what they had seen and were proud to work in a company that supports LGBT+ staff. We were also very happy to see that the videos were nominated for a RAD Award in 2017.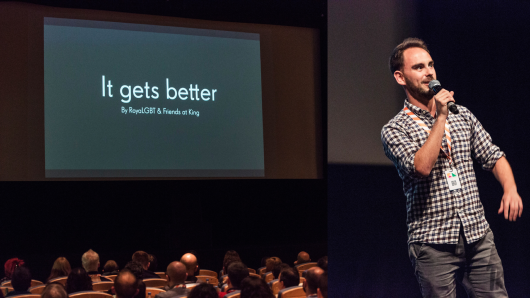 We hope that in a small way our videos contribute to the ongoing global discussion about tolerance. We believe that the videos demonstrate King's commitment to creating a workplace community in the model of we want our world to be: diverse, inclusive, and safe.
If you have not seen our videos yet, please take a few minutes and click on the links below.
It Gets Better - presented by Anja
It Gets Better - presented by Scott